Written by Brett Parsons,
CUBS WIN, CUBS WIN, CUBS WIN!!! CUBS PASS THE GOOSE EGG TO THE BUCS!!! THANK YOU ROYALS, MAGIC # IS DOWN TO 4! Big Jon was BIG tonight! Career Win 193!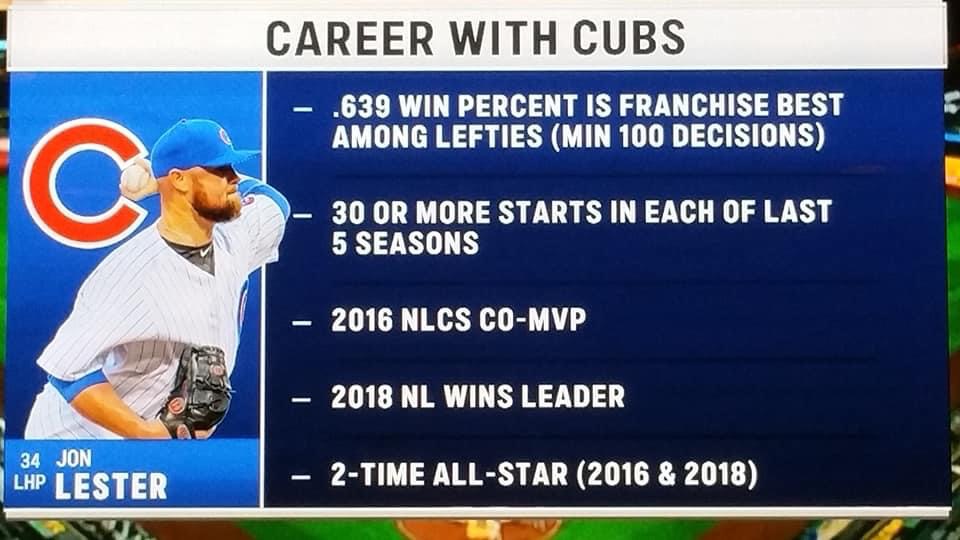 Lesters sinker & cutter was awesome, getting weak grounders that turned into 2 DP's. He started with 9 straight outs. The Pirates finally got to Lester in the 4th with back to back singles, but Lester put out the fire getting the next 3 outs. Another chance in the 6th for the Bucs, but came up empty & that would be it for Jon Lester. Ryan replaced Lester & pitched a scoreless 7th. Jeffress pitched a scoreless 8th & ditto for Winkler in the 9th.
Schwarbs turned the page, a new day! He was on fire after getting benched! In the 2nd, he led off with a double. It was a single, but he turned on the jets & hustled to 2B. He advanced to 3B on JHey's ground out to 2B. Javy Baez with the surprise bunt single scoring Kyle Schwaber. Cubs add to the lead in the 5th. With 2 outs, Jason Kipnis gets drilled by the pitch & Mr. Clutch Jr., Victor Caratini hit a liner into the CF/RF gap for a double scoring Kipnis from 1B. Cubs put this game to bed with a CLUTCH 3 run 8th. With 2 outs Antony Rizzo singled.Pitching change, Cederlind replaced Davis.Wild pitch advanced Riz to 2nd. Willie walked. Schwarbs hits another double scoring Riz & Willie.
Hamilton replaced Schwarbs. Mr. Clutch, Bote shatters his bat but had enough behind the swing to get the ball into LF scoring Hamilton for the final run of the night. Kris Bryant was taken out of the game tonight in the 3rd. In his at bat in the 2nd he tweaked his lower right oblique while swinging. Hope it's not too serious & just miss a game or two.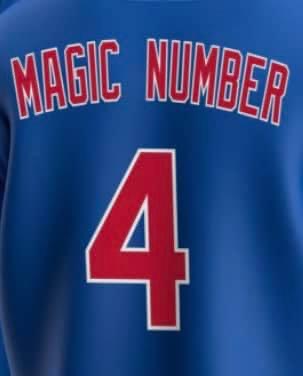 Jose Quintana is back & will be making his 1st start of 2020 tomorrow night. He'll probably be on a pitch count that will hopefully get him thru 4 innings & let the bullpen take over. Game Time: 6:05pm CT.