Written by Brett Parsons,
HEY HEY!!! CUBS WIN!!
CUBS FIRED ON ALL CYLINDERS IN THE MOTOR CITY!!
11,000 WINS!!! Yes, the Tigers are a weaker team, but can't take them lightly! Cubs had their hitting shoes on & bats were electric!

So was Alec Mills! He had a sweet bounce back performance. After 2 rough outings, he was outstanding going 7 strong innings. Very good command & his sinker was awesome as he got 7 ground outs with it, 9 total. His only mistake was serving up a 2 run HR to Stewart. Mills shrugged it off & finished the inning easily.Tepera pitched an easy 8th, 3 up, 3 down including 2 K's. Rea pitched an 3 up, 3 down 9th.
The bats finally came alive! Facing the Tigers 2018 #1 draft pick, Casey Mize, making only his 2nd MLB start. I didn't know what to expect. He started very good getting Happ to ground out & got Riz & Baez swingin'.

Different story in the 2nd as the Cubs put 2 on the board. With 1 out, Willie singled & advanced to 2B on JHey's ground out. Caratini got nailed by the pitch, Bote singled to CF scoring Willie & Caratini goes to 3B. Nico singled scoring Caratini. Happ walked to load the bases. Can they score, can they break thru? NOPE! Riz popped out to the catcher in foul territory on the first pitch.

3rd inning had another scoring chance when Baez singled & Schwarbs reached on an error. But Willie bounced into a fielder's choice DP.
Cubs put it out of reach with a 4 spot in the 4th. Bote led off with a solo Blast to the LF seats. Nico reaches on an error & steals 2B for his 1st MLB stolen base. He advanced to 3B on Happ's line out. Mize gets the hook, Alexander in & gets roughed up quickly. Riz greets him with a single scoring Nico. Baez goes oppo with a 2 run BLAST!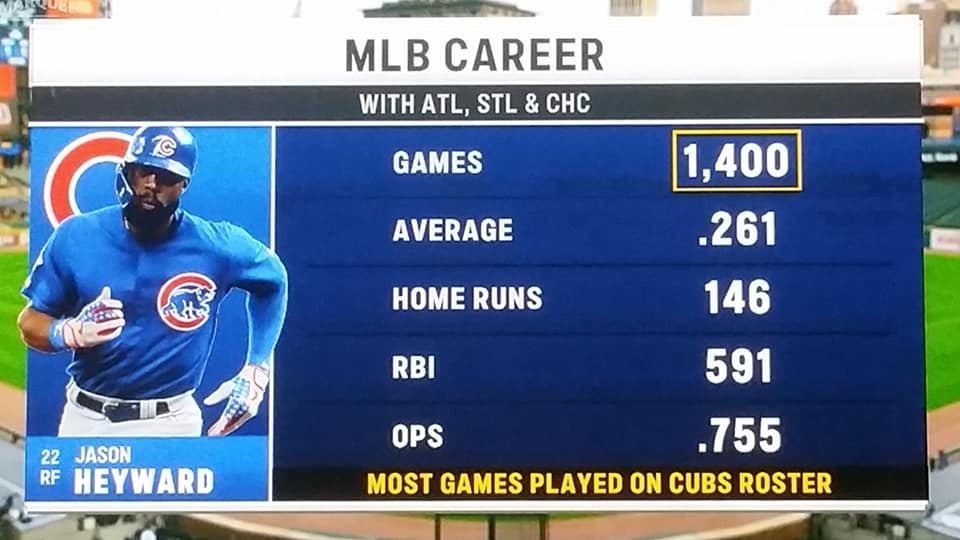 Cubs added some insurance runs in the 9th. BOOM BOOM Baez hits another BLAST, solo to LF. Schwarbs singled, Almora comes in to pinch run. Willie K, JHey doubled, Almora to 3B. Caratini gets the free pass to load em up AGAIN! CAN THEY SCORE THIS TIME?!?! YES!! Super Clutch Bote drives in Almora & JHey on a single to LF.
Chatwood gets the call tomorrow night. After missing a few starts with back strain & a poor performance in his last start against the Royals, who lit him up for 8 runs on 11 hits, Chatwood looks to get back on track.
Plus, Quintana is due to come back tomorrow & will be in the bullpen.
Game Time: 6:10pm CT