Written by Seth Thomas
The firehouse originally a single story built Firehouse in 1884. The firehouse on Waveland avenue the two-story structure, was built in 1915 it is home to the firefighters of Engine Co. 78 and the paramedics and EMTs of Ambulance Co. 6. That means they have been with the Cubs since the beginning when the Cubs played their first home game at the park on April 20, 1916. In 1994 Manager Tom Trebelhorn had vowed to meet fans outside the ballpark for what he called a "Firehouse chat" if the Cubs lost another home game and he was true to his word when the Cubs lost again. A crowd of over 200 angry fans waited for him at the fire station on Waveland Avenue just outside Wrigley's left-field wall.
The men and women of this company are always going above and beyond to save lives and greet people around the Firehouse. Ballpark visitors and fans watching on TV or listening on the radio have heard the Fire Truck sirens roar during Chicago Cubs games. This firehouse is probably one of the most popular firehouse in America just based on its proximity.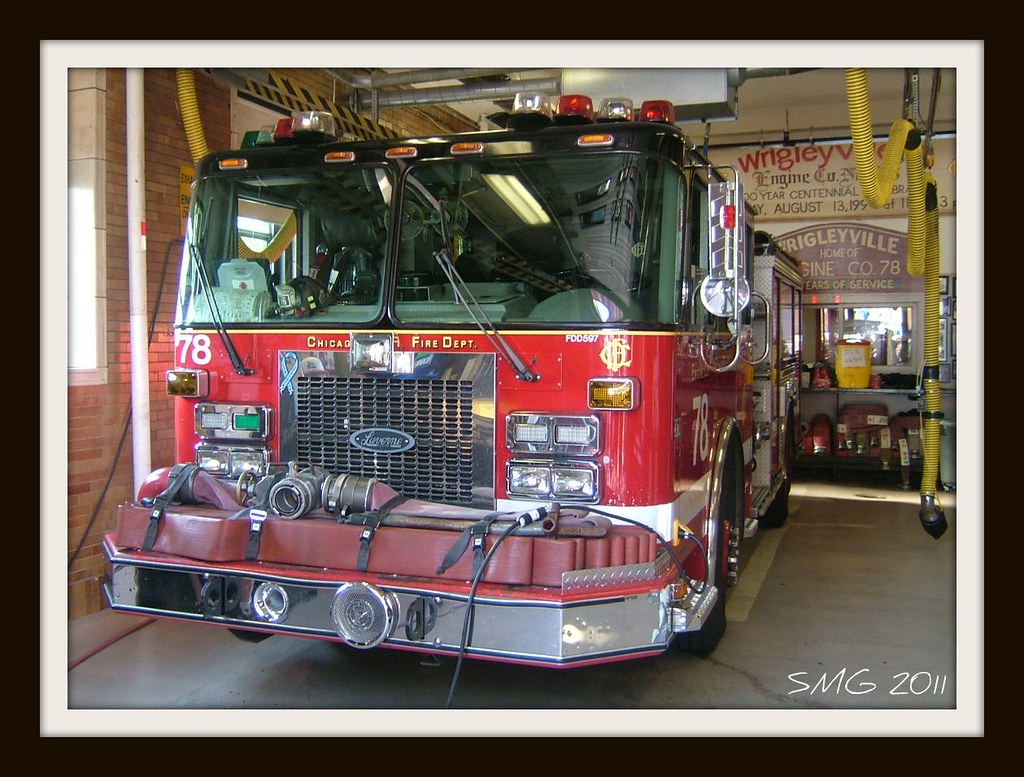 The Firefighters and Paramedics are always gracious with their time. On a nice sunny day you will always see them out in the driveway talking to Cubs fans and posing for pictures. The door is also always open to anyone looking to tour the over a century old facility. The firehouse is important for safety and especially to the Cub fan Firefighters and paramedics that work there who have dedicated their lives to keeping Wrigleyville and their city safe. The thing I enjoy the most about this firehouse is the Chicago Cub/ Firehouse shirts they produce and sell. Each year they revise them whether it's the design or just adding the new year. Below is the newest shirt proclaiming the Chicago Cubs World Series champs.