Written by Seth Thomas,
Meet Damien "The Shirt Guy" Gaytos, he wears a different Cubs outfit every single day. His Streak currently sits at 704 days. I would guess this would have to be a record?? We may have to check with Guinness.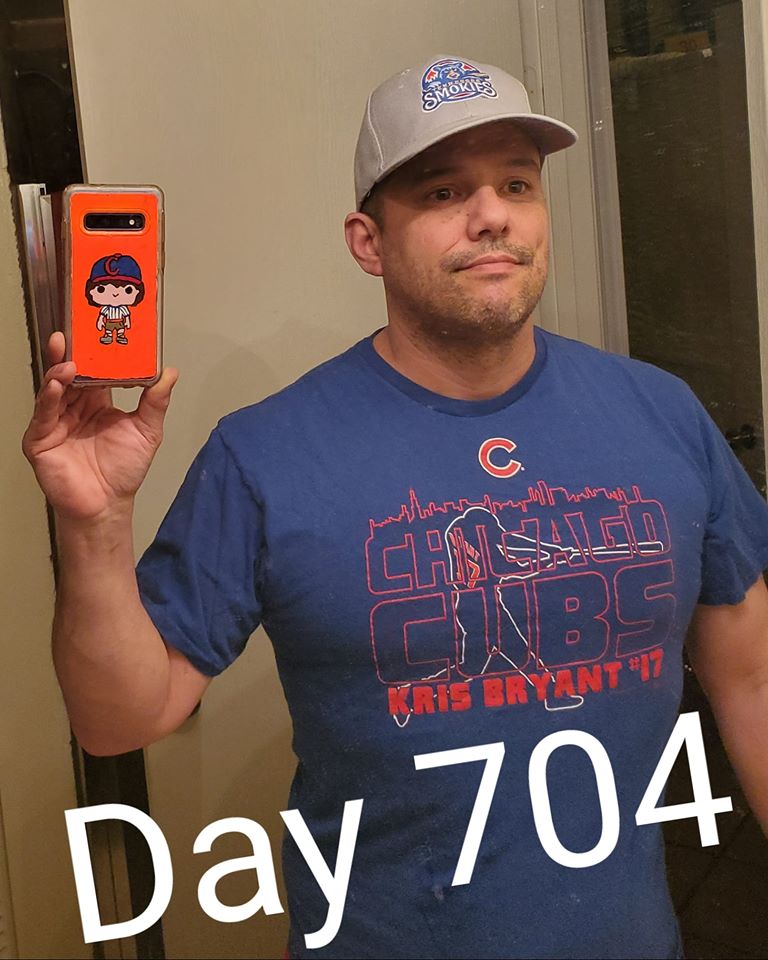 It all started in 2015 when Kyle Schwarber made his Cubs debut. "He had the neon green nails, which was popular with catchers that year. Which I also had in 2016. In 2017 I did Cubbie Blue hair all season. So wanted to try something new. On opening day of spring training 2017. I started with the #ShirtOfTheDay" said Damien "The Shirt Guy" Gaytos
"Funny thing is I grew up less than 2 miles away from Wrigley, never wore Cubs gear besides hats. Think I bought my first Jersey when Giovani Soto won R.O.Y. and slowly started collecting after. " Said Damien "The T Shirt Guy" Gaytos.
The biggest question he always gets is. How many shirts do you have?
"I have over 700 tees, 60ish Jerseys, 40 hoodies and jackets combined. I'll repeat Chicago Cub players numbers, and a couple of the ones I really love the designs, and themes, like I did for Star wars, Police and Fire Fighters, have been the few repeats." Said Damien "The Shirt Guy" Gaytos.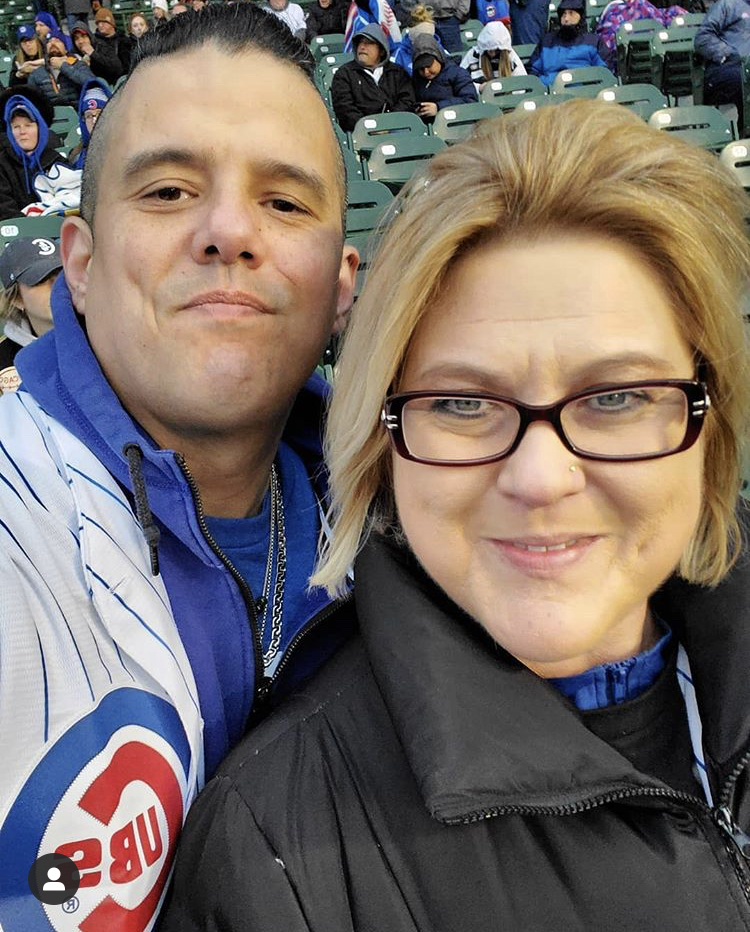 Damien is a great guy and a Cubsessed Cub fan just like the rest of us. This crazy guy and his fiancé even got married at Wrigley Field in the stands behind the Cubs dug out between innings of a game. An extremely special moment that Damien "The Shirt Guy" Gaytos and his now wife cherish greatly. He is a great follow if you want to check him out on instagram and twitter below .